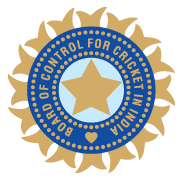 ONLINE DATABASE MANAGEMENT SYSTEM
ENTER YOUR MOBILE NUMBER
Instructions
Enter your registered mobile number in the above box and click on the button. QR Code will be generated.
Open the BCCI ODMS app which is installed on your mobile device, click on "Web Login" button after login. Scan the QR code that is displayed on the web browser from the BCCI ODMS app.
You will be logged into the BCCI ODMS web automatically.